PHOTO BOOTH HIRE LONDON: 
Photo Booth Hire London from welovebooths.co.uk also covering Surrey, Berkshire & Middlesex. We provide quality photo booth hire services throughout Surrey and Greater London.
QUALITY SERVICE
Your guests will love their bespoke rental photo booths, friendly staff and fun party props. Best London photo booths from welovebooths.co.uk & fancyatreat.co.uk . We also provide booths for rent throughout London and Essex. Our staff will be on hand throughout your event or party to ensure your guests are having a great time. Feel free to choose between our classic Oval photo booth and our new Magic Mirror photo booth to entertain your guests.
MAGIC MIRROR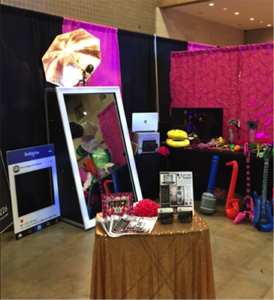 Magic mirror photo booths.  These photo booth rentals offer a high tech 'magic mirror' booth for capturing elegant full length snaps.
BOOTH ATTENDANT
Photo Booth Rental London from us will come with a friendly booth attendant and social media sharing capabilities. Our photo booth rental services are designed by the UK's leading photo booth manufacturer. They come complete with professional studio lighting and green screen technology.
YOUR EVENT
Wedding photo booth rental is one of our specialities as we have a passion for wedding photography. Our bespoke photo booth rental service is especially popular among brides, grooms and their guests. Fantastic photo booths at Cheap prices for hire in London & Surrey.  We are a photo booth rental company in London that caters for everything from corporate events to bat mitzvahs.
GREEN SCREEN
Our green screen photo booth comes complete with social sharing, slideshow projection and more. Cheap photo booth rental London is something we provide as a leading photographer, specialising in weddings, parties and corporate events. Our rental photo booth comes complete with full studio lighting to capture your greatest moments. All our booths come with unlimited 6×4 prints, qualified booth attendants and sometimes, a free photo guestbook. Photo booths for parties. We provide photo booth hire services throughout Greater London from just £295.
FUN PROPS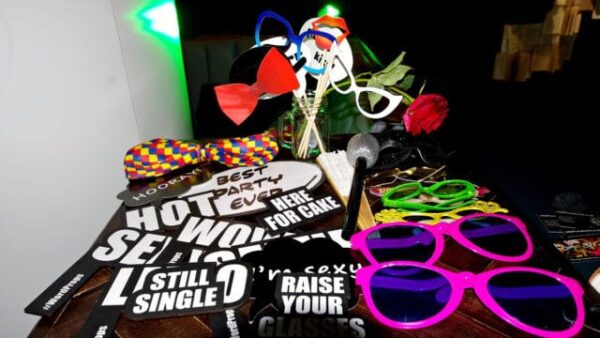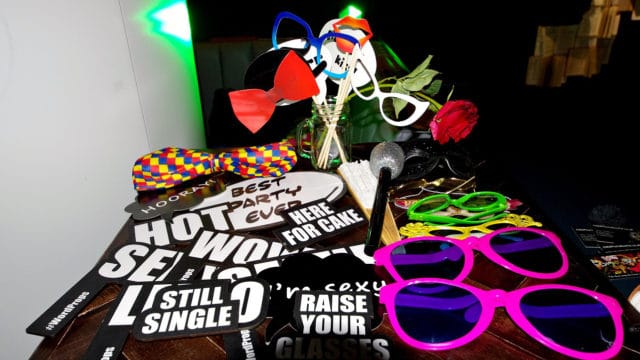 Our Process Weddings Your wedding is an occasion you would like to be forever engraved in your memories. There is no better way to do this than hiring a photo booth that will provide you and your guests with quality photo memories, and remind everyone of your special day for years to come. No matter where the venue is in London, we will be there to set up the booth at least an hour before, and our professional friendly staff will help dress your guests with the range of funny props, as they pose for the photos; we will provide them with photos less that 15 seconds after they have been taken. At the end of the event we will provide the bride and groom with a beautiful keepsake memory book, which will include all of the photos taken in the booth. Parties Besides celebrating, one of the main reasons people hold parties is to enjoy themselves, so why not make sure that these moments are captured.
WHY HAVE A PHOTO BOOTH…..
Having a photo booth for your party certainly is one way to ensure the fun will be remembered in style (or lack off, depending on the props your guest choose to wear). With our party photo booth hire, the crew will arrive at the venue in London at least an hour before your party starts, ensuring everything is set up and ready to go when your guests arrive. We will provide unlimited prints to your guests on the day, and there will also be an option to upload the photos to Facebook and Twitter, or to email them to you as they are taken.
Corporate hire If you are planning a corporate party in London, or any other event such as a conference or an away day, you can ensure our photo booth hire will provide amusement in the office for a long time to come. If your event has a theme we can tailor the photos and even the photo booth itself, to ensure it is fit for the occasion. Our photo booth hire will not only help you capture the event in style, it will also provide some great memories for your employees and guests.
Our attendants dress smart to all events as standard, but they are also happy dress suitably for the occasion, just let us know your theme and we will follow suit. High School Prom and Graduations Some events only happen once; therefore you should ensure these moments are captured in style. There is no better way of capturing these memories than a hiring a funky photo booth.
For years to come you can remise over these special days. As these events seem to all happen around the same time, you should think about booking a photo booth early to avoid disappointment, especially if there will be several proms or graduation parties in your area. We can service any requests, so please let us know your requirements and we will tailor a package to suit your needs. Bars & Clubs Bars and clubs that provide a photo booth for their client's remain popular with the revelers.
If you would like to provide this additional service on your premises, get in touch with us to discuss our short and long-term contracts. This is also a great way to advertise as we can brand the backdrop, customise the pictures and even personalise the photo booth covers at your request. Each picture can be uploaded to social media, which will help your online presence. A photo booth is not only a great attraction, it's a great way to make your customers happy, and a happy customer will always come back.
PARTIES, WEDDINGS, BAR MITZVAHS, BIRTHDAYS, CORPORATES…..
There are over 7,000 pubs in London, so what a great way to stand out from the crowd. welovebooths.co.uk  photo booth rental London allows people to take any opportunity to capture their images; they do it while eating shopping or even when out jogging. The craze selfies have created will undoubtedly continue for a long time to come.
Why not use this opportunity to increase the number of customers through your door? Photo booth rental london with welovebooths.co.uk. Having a photo booth in your shop will not only allow your customers to see how great they look in the clothes they are considering buying, with our ability to customise the photos, it will also be a great way to advertise your business. London retail is a multi billions pound section, photo booth hire London is a great way to do something different. ✡ Bar Mitzvahs photo booth hire There are several advantages of having a photo booth at bar Mitzvahs, it gives the guests a memorable entertainment spot, a place where they can capture wonderful moments as they enjoy themselves. The guests also get to keep a photo which has the same quality as one taken at the studio. You even get a memory book of all the photos that have been taken. You are welcome to make any special requests and we can even customise the photos with your name and date.
SaveSave
PHOTO BOOTH BASICS: 
We thought we would post a quick article on some photo booth basics of photo booths and some details. Just to give everyone a quick overview of key points. So here goes…
HISTORY
The modern concept of photo booth with (later) a curtain originated with Anatol Josepho (previously Josephewitz), who had arrived in the U.S. from Russia in 1923. with the first photo booth appearing 1925 on Broadway in New York City. For 25 cents, the booth took, developed and printed 8 photos, a process taking roughly 10 minutes. In the first six months after the booth was erected, it was used by 280,000 people. The Photomaton Company was created to place booths nationwide. On March 27, 1927, Josepho was paid $1 million and guaranteed future royalties for his invention.
We love wikipedia. Some history of Photo Booths in this link
COLOUR
Both black and white and colour photo booths are common in the US. However in Europe the colour photo booth has almost entirely replaced black and white booths. Newer digital booths now offer the customer the option of whether to print in colour or in black and white. This is what we have at welovebooths.co.uk. Most modern photo booths use video or digital cameras instead of film cameras and are under computer control (of course!). Some booths can also produce stickers, postcards, or other items with the photographs on them, rather or as well as simply a strip of pictures. These often include an option of novelty decorative borders around the photos. We can personalise all images for you tailored to your exact requirements.
EVENTS
We help you capture the moments that matter the most for Your Wedding, Parties, Celebrations, Special Occasions, & Corporate Events. You will get Memorable Keepsakes with Amazing Color and Laughter Instantly and Your Guests will have something to Always Remember You by. Our booths are compact and portable! It can be broken down and set up at any venue, up stairs, on an elevator, in a cramped room, through small doors and hallways, even outside! And it won't take up your entire ballroom, dance floor, or party space. Plus you can preview your photos as you are taking them for the best poses and framing. Photo Booth Rentals are a great way to give guests another fun tradition at an event; to create cherished memories and to make favors or photo guest books at the same time. We offer our Photo Booth Rental service anywhere in the UK!
[metaslider id=1428]
STAND OR SIT?
Traditionally photo booths contain a seat or bench designed to seat the one or two patrons being photographed. The seat is typically surrounded by a curtain of some sort to allow for some privacy and help avoid outside interference during the photo session. The photo booth will take a series of photographs which can be identical or different with unique backdrops. Before each photograph, there will be an indication, such as a light or a buzzer, that will signal the patron to prepare their pose. After the last photograph in the series (typically between 3 and 8) has been taken, the photo booth begins developing the print — a process that used to take several minutes in the old "wet chemistry" booths, but is now typically accomplished in about 10 seconds with digital technology. The prints are then delivered to the customer. Typical dimensions of these prints vary. The classic and most familiar arrangement from the old style photo booths is four pictures on a strip about 40 mm wide by 205 mm long; digital prints tend to have a square arrangement of 2-4 images.
These days, stand is all the vogue!
CHARGES
Photo Booth Basics on charges. Photo booth rental companies allow a person to rent a photo booth for a short period of time (usually in hours) for a fee. Photo booth rentals have become popular in the UK primarily for wedding receptions, sweet sixteen parties, Bar and Bat Mitzvah parties, along with a growing number of other public and private events. In addition to the photo booth and the printing of unlimited photo strips, rental companies usually include a photo booth attendant to service the photo booth and to help guests construct the guest book of photo strips. Online image hosting, compact disks containing the images and related merchandise are readily available. Celebrities are frequent users of photo booths in parties,
Photo Booth Photo Booth Hire Photo Booth Hire Our open-style retro photo booths are ridiculously good looking (see for yourself), open, not closed, come with everything you need (to have good times) and are the centre of attention. Each photo booth hire comes with an attendant, props, guest book (for private hires), choice of backdrop, photo strip design and duplicate photo strips. Learn More Book Now
GLOBAL POPULARITY OF PHOTO BOOTHS
As digital cameras, compact photo printers, and flat screen computer monitors became widely available in the early 2000s, people connected these together using a personal computer and software and created their own photo booths. Entrepreneurs began renting machines built along these lines at weddings and parties and the idea spread. From 2005 to 2012, interest in the UK for photo booth rentals grew significantly. By 2016 more people were searching for photo booth rentals than DJ rentals in all of the UKs largest cities. Photo booth rentals have also become popular in other countries such as Canada, Australia, and the US. So far in 2016 there is an average of 226,000 monthly searches for a photo booth globally, this is has risen by 48.9% since 2015 (In the UK alone this is nearly 20,000 searches a month)
TESTIMONIALS
People loving having booths at events. Some of our testimonials:
Pete & Paula Such an awesome decision to have you guys at our wedding! We and our guests had a blast with the photo booth. Thank you for your fantastic service!

Vik & Jemma Our guests absolutely LOVED the photo booth and I couldn't be happier with the result! Even our photographer said they are the highest quality photo booth photos she has ever seen! Vanessa was amazing on the night and helped all of our guests get involved with the booth, making it such a seamless process. Aleisha Very friendly and just super cool people in general! High five! Our guests LOVED it! It was definitely a huge hit at our wedding!

Brendan M. We just had The Photo Booth Guys at our wedding at Gunners Barracks. Hands down the best photo booth service and equipment we have come across! Big thank you to the team.

Kate W. Thank you for coming! The photo booth was the highlight for a lot of our guests, and the attendants were just so lovely! Such fun to look at all the images online, and a laugh too! Excellent service, would recommend welovebooths.co.uk and their sister company fancyatreat.co.uk any day of the week!

Kate Wow – we loved the photo booth! Not sure that there was a quiet moment in three hours! The design on the printed photos looked great and the feedback from the event was great. Your operators were also great – thanks again
OTHER FUN FEATURES
More Photo Booth Basics. Photo sticker booths or photo sticker machines are a special type of photo booth that produce photo stickers. Still maintaining huge popularity in Japan, they have spread throughout Asia to Taiwan, South Korea, Hong Kong, Singapore, Malaysia, Philippines, China, Vietnam, and Thailand. They have also been imported to Australia. Some have also begun appearing in the United States and Canada although they failed to make any impression in Europe when introduced in the mid 1990s.
Some ideas…..Photo Booth Snapshot of Men With Props Tell guests about the photo booth when they enter your party and demonstrate how it works by snapping a few photos with each guest. Photo Booth Snapshot of Women With Tea Props Then, let guests use their creativity to experiment with props and poses. Photo Booth Snapshot of Two Men With Props After the party, create an online album of all the shots from the photo booth, or send each guest a print as a thank you note or keepsake favor.
We design and build awesome photo booths which have been providing happy, fun, and professional quality results for more than 10 years. We have created a beautiful and vintage booth with a touch of modern simplicity. That means that they are fun to be in and that we make you look good. We look forward to making your event memorable and fun.
PROPS
A variety of props keeps things fun and guests interested. Don't know where to look for props? Start with your own closet: that furry scarf you got as gift but never wore, those silky gloves that belonged to your great aunt and that fascinator you wore to the races can all become kitschy props. Ask your friends to scavenge their own closets for similar items. 1920s-Inspired Photo Booth Props Next, hit up thrift stores, vintage shops and estate sales in your area. Look for objects like cameras, musical instruments, telescopes, binoculars, magnifying glasses, old ship and car steering wheels, picture frames, necklaces, clocks, tea cups, telephones, suitcases, vintage pieces, books, antlers and pretty much anything that is large enough to show in a photograph. To narrow down the prop options, choose a theme or era to work from. A chalkboard or dry-erase board lets guests create their own custom messages. Buy your own inexpensive model, or make your own using a piece of wood and a picture frame with our easy DIY chalkboard how-to. Printable Photo Booth Props Printable props can also add whimsy to your photo booth. Download our collection of printable props and assemble them before your party starts. Black and White Polka Dotted Party Hat Printable props can also add whimsy to your photo booth. Download our collection of printable props and assemble them before your party starts.