Chocolate Fountains to rent
How about having one of the best Chocolate Fountains for your event? We have a fantastic 5 Tier Chocolate Fountain that is superior to many other fountains and delivers warm Belgium chocolate that tastes better than you can imagine.
The 5 Tier Fountain provides a velvety Chocolate Fountain like you have never seen.
Why not see this recent video we have from an event at Cafe de Paris? Have you ever seen Chocolate flow like this??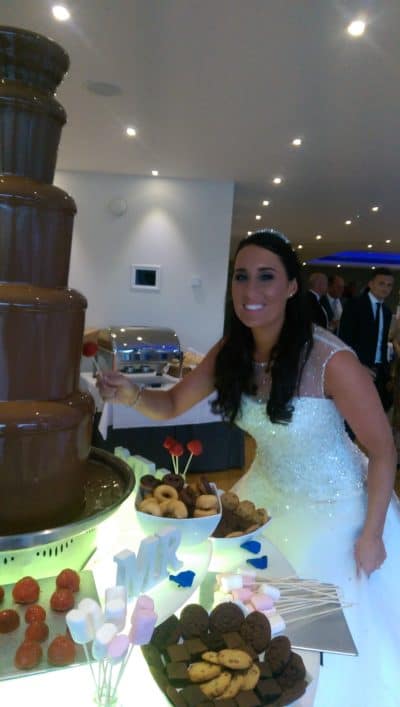 We have several Chocolate Fountains to select from. Our most popular and premier fountain is our 5 Tier Sephra Fountain that is truly a top of the range fountain. Chocolate Fountain Hire Surrey or London and we are the place to get your dreams fulfilled from.
CHOCOLATE FOUNTAIN HIRE EVENT
Whatever the event, make it as sweet as possible. We have a chocolate fountain that will fit for any event whether it be a wedding, party, Corporate , Birthday or ……just an excuse to have something very special at your event!
OUR OFFER TO YOU
> Free personalisation and theming where possible
> Fantastic Pure Belgium Chocolate flowing from the finest Chocolate Fountain
> Premium Quality Dippings that will be great for all your guests
> Trained staff that will ensure you are provided with the very best service
> A price that is extremely competitive and overall, the best value for money
Chocolate Fountain Hire with Strawberries & Premium Chocolate!
Chocolate Fountain Hire for Weddings, Parties, Corporate Events, Brand Launches, Promotions, Festivals, Bar Mitzvahs, Birthdays and much more!
Chocolate Fountain Hire from just £295*
Our Chocolate Fountain Hire is something we pride ourselves greatly in providing with the highest level of quality. We pay attention to detail in everything we do and each and every part of the fountain is decorated to the standards you need
PERSONALISATION
LOVE is one of our most popular themes. We believe we have got this to a very high standard now and always aim to improve whenever possible. One of our event directors will ensure they speak to you many times before the event to ensure personalisation is at the centre of our focus.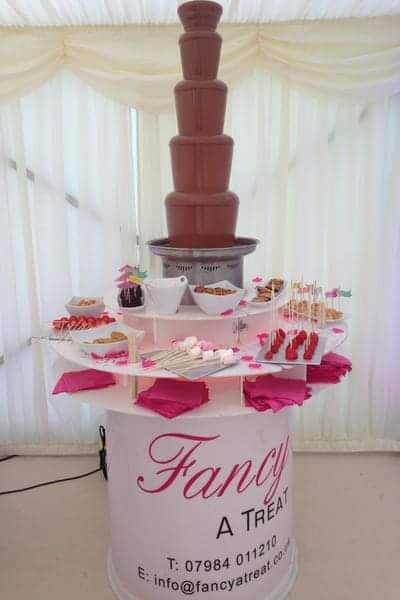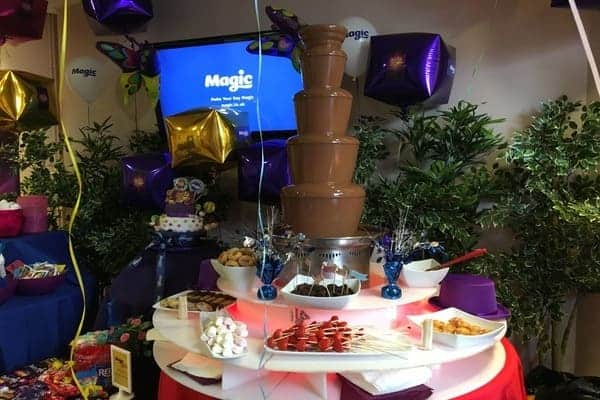 Chocolate Fountain Hire Easter, Christmas & Halloween…
Halloween, Easter, Christmas. Whatever the season, we provide something to fit for you. Halloween is one of our most  popular times and we would like to impress you with our Chocolate Fountain themed in ghostly sweets ready for trick or treat!
CORPORATES
If you have a corporate event, then a Chocolate Fountain would be great to keep everyone smiling. We can brand the Chocolate Fountain to suit you and your organisation. Branding the Fountain with whichever dippings you like! Whatever you choose!
We offer great deals on multi package deals. Why not hire an Ice Cream Cart, Popcorn Cart or Chocolate Fountain as well for your event? Or perhaps some giant games, close up magician or full event management?
Photo Booth & Ice Cream Cart from just £549
Photo Booth, Ice Cream & Popcorn Cart from just £699
Photo Booth, Chocolate Fountain & Giant Games from £799
Who wants to save some money on multi package deals???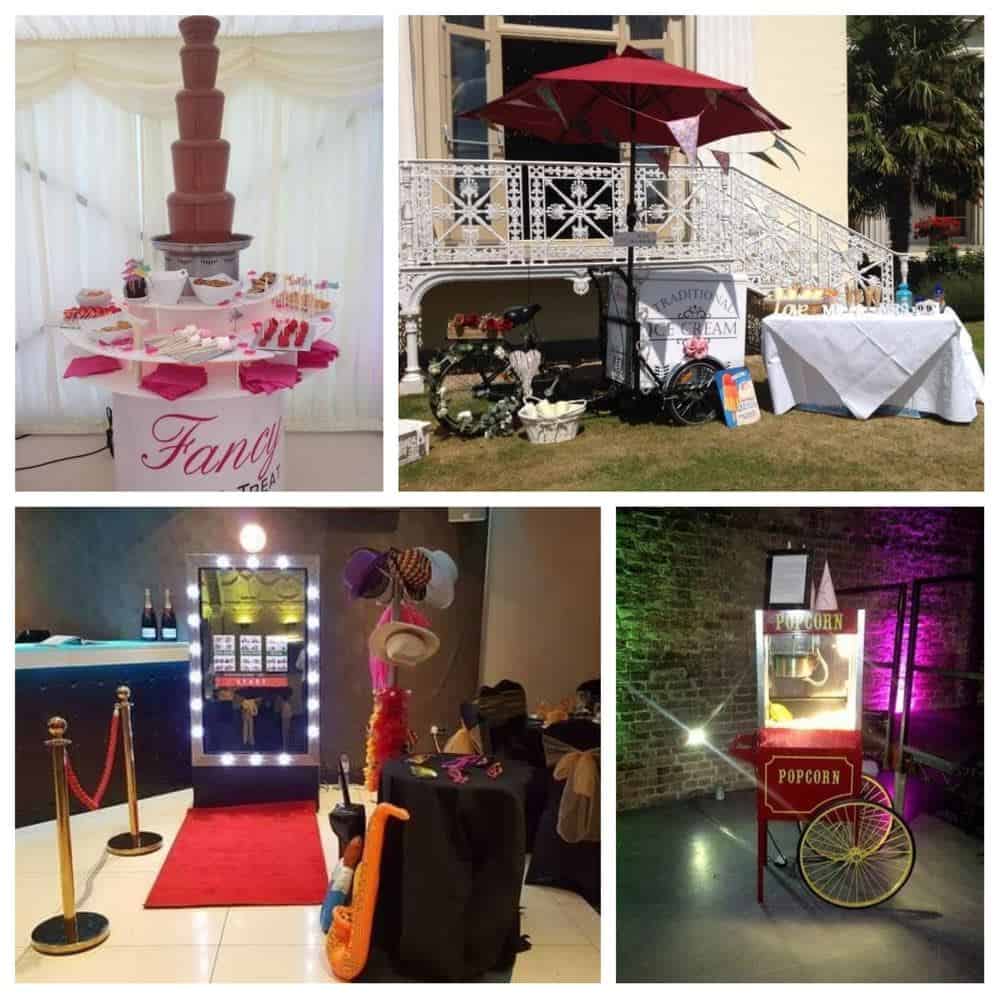 Photo Booth Hire Brentwood. Photo Booths with perfection
Photo Booth Hire Brentwood, Berkshire, Middlesex, Kent & Sussex. Photo Booths, Mirror booths, GIF Booths, Open Booths to rent and hire. Prices start from £295.
As seen on BBC1 Children in Need 2017!. We provide Photo Booths, Mirror Booths and Selfie Pods to hire or rent for your event. Cheap Photo booths to hire as prices start from £295. We are a leading London Photo Booth provider and aim to offer excellent service.
When you're looking for the best photo booth hire Brentwood, Berkshire, Middlesex, Kent, Sussex and London has to offer, call us right away. You may be surprised to know that it's cheap to rent a photo booth even though it seems like it might be expensive. We specialise in providing a high quality service at affordable and cheap discount prices.
Also feel free to visit our sister site https://fancyatreat.co.uk. There you can hire Ice Cream Trikes and Carts, Magicians, Chocolate Fountains, Candy and Popcorn Carts and our amazing LOVE Sign
See our latest reviews on Google+
Photo booths are great fun and this article here provides a great insight into the fall and now the rise, of Photo booths. Hire one for your forthcoming event!