PHOTO BOOTH HIRE IN FELTHAM
Photo Booths Hire in Feltham comes to you from Welovebooths. Our reputation is outstanding as can be seen from our range of reviews on Google.  Our feedback from clients is of the maximum importance to us. We want to earn great feedback. Our business is based on getting customers to give their thoughts and then for us to work on ensuring our product is better than anyone else in the market. In addition to this, our service has to be excellent.
We employ the very best in staff as can be seen from this external article here which we wrote for one of our suppliers of staff. Our staff are the heartbeat of our business. They ensure that the service provided to clients is the best possible service and standards are maintained at the top level.
Our range of booths are very good and we have something for all occasions. There are oval enclosed booths, selfie mirror pods, GIF Booths and elegant open booths. The photo booths hire in Feltham comes with the latest technology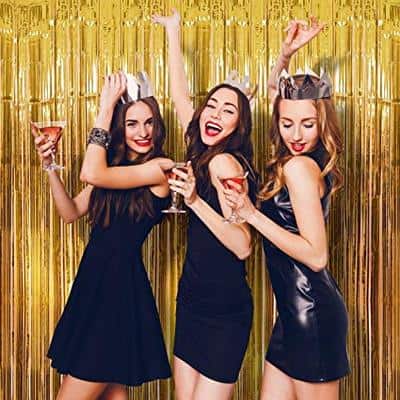 Enclosed Photo Booths & Mirror Booth Hire
When you hire a Photo Booth from us in Feltham, we guarantee you the very best in quality. Our range of booths are specatular. All the guests at your event will get a real wow factor buzz when they see the booth in action. 
The quality, technology, level of service are something that stands us out from the crowd. We have enclosed booths that have great features like Green Screens, a bit of privacy between you and your friends when taking pictures and also a high quality print. The Mirror Booths are top to toe, there for you to pose in front of the admiring crowd and make the best of the day with this brilliant machine. See our booth in action on our Youtube channel.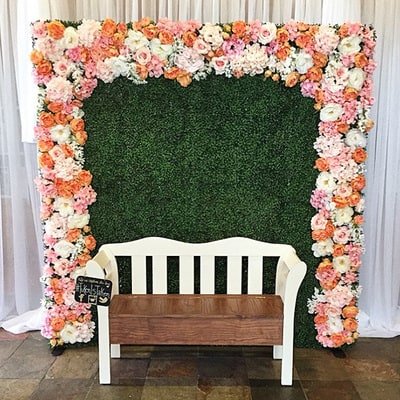 Deals for Photo Booth hire in Feltham – From Just £199 !!
We have a wide range of booths for you to select from. These are the latest designed booths and they all use the best in technology to power them. The booths contain the following features, (depending on which booth you select for your event):
⇒ Awesome Green Screen. This allows you to select any backdrop you wish (we will need to know in advance of the theme you have and any particular backdrops you are seeking so that we can load them on to our software;
⇒ Trained Staff. Our staff are trained fully to be able to provide you with the best possible experience. The staff are sourced specifically because of their ability to provide great customer service;
⇒ Top to toe Mirror Booths. These booths offer you a unique experience because they will take a picture which is top to toe. So if you are dressed for a special themed event, we will capture you in your very best attire.
⇒ Instant Prints.  Well nearly instant! It takes a mere 30 seconds for the prints to come out. If not sooner. They really are that quick. No more hanging around for 4-5 minutes like some of our competitors booths.
There are some great Photo Booth Ideas. These are fantastic for making sure that your Photo Booth event is something you will thoroughly enjoy and it will ensure there is a totally personalised event for you:
⇒ Flower Backdrops which will give you a really good opportunity to have an awesome backdrop;
⇒ Personalised Props! Why not have props with your names on? "Our Wedding Day. Jack and Sally!";
⇒ Party Props. We have a wide range of party props which include those for Birthdays, Weddings and Parties;
⇒ Giant LOVE Signs. More about these further below. They look great!;
⇒ Backdrops and Props to suit you. Whatever you like, we can do it for you. Just feel free to contact us
Our Photo Booth Gallery contains a wide range of great pictures from prior events. The pictures cover all types of events with many different backdrops and theming. Therefore, why not have a look through some of the pictures?:
⇒ Wedding Photo Booth Backdrops look great because we incorporate your name and details on there.
⇒ Hearty Backdrop! In addition to this, you can have a love hearts theme as a backdrop;
⇒ Flower Backgrounds: Or if you prefer something else, why not have a flower based backdrop?;
⇒ White Backgrounds:  Or you could go for traditional and keep the backdrop as plain white?;
⇒ Personalise it! Whatever you like, just send it to us and we will do our best to personalise and incorporate the backdrop of your choice.
MIRROR BOOTH AND ENCLOSED BOOTH HIRE FROM JUST £199* (Ts & Cs Apply)
DROP US A NOTE! Go on! We love chatting to people and will be happy to help you! Our range of services are flexible and we always try and give you a tailor made package. Something that will suit you perfectly to make your event extra special. 
If you like, leave us a message and we will be delighted to call you back. Our number is 0207-118-2117. Our friendly team is waiting to speak to you and we always return calls within 24 hours if you cannot reach us to give you our special undivided attention.
OUR EXPERIENCED TEAM are always here to help you if you need any assistance
They will be here to give you their undivided attention and will always be available to assist you in your every need. Every event is special to us and your questions are very important so that we make sure the service we give you is unrivalled in every aspect. It is our aim to give you the very best in service.
Great Fun and enjoyment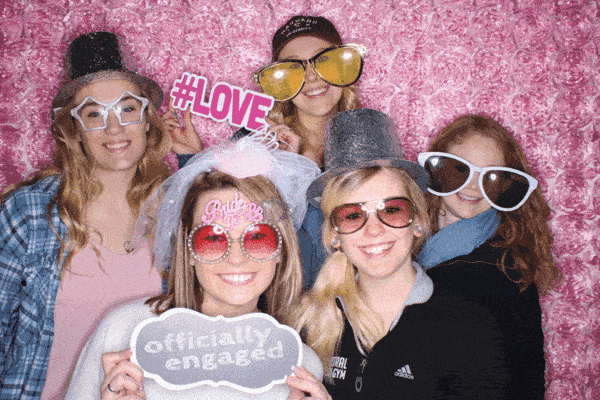 Our Brilliant Photo booth hire in Feltham Oval Photo Booth will dazzle your guests. These booths contain many great features and will be sure to provide endless hours of fun for you and all of your friends and relatives and guests!
⇒ Green Screen so that you can add in any backdrop you want to your photo booth. This could be the Manhattan skyline. It could be based on your theme. Or it could be the Queen!
⇒ Instant Prints. The prints from this booth come out within 10-20 seconds. That is pretty fast! Remember those booths you go in to have your passport photo? They take 5 minutes or more. So our speed is electric and is sure to be perfect for you
Wedding LOVE Signs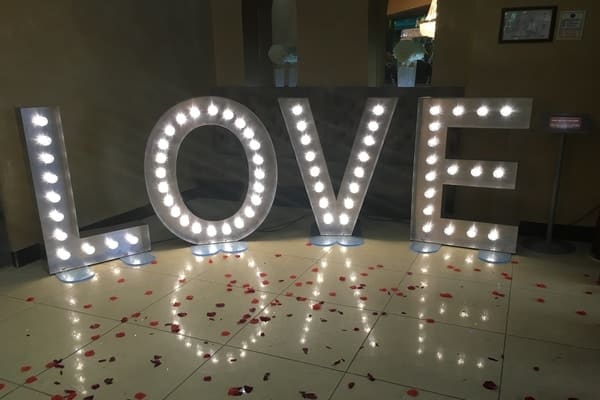 Our Giant LOVE Sign always gives a brilliant option for all guests. These are usually discounted when hired with a Photo Booth. Just feel free to ask us and we will do our best to help you
⇒ GIANT LOVE SIGN. This is a great feature and extremely popular amongst all guests. The LOVE Signs are unique and really will provide a great WOW Factor for your event. They will dazzle up any dance floor
⇒ PICK YOUR LETTERS OR WORD. Fancy something different in terms of letters or a name? Why not try us today? We will be able to assist you with something totally personalised. R&J? S&T? G&T? Take your pick. We have them all
Props for your event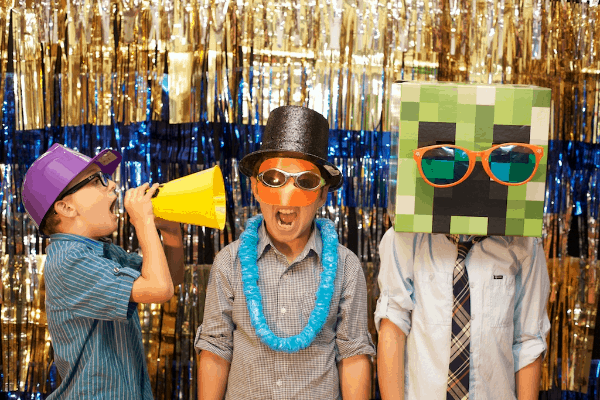 Look how much fun these children are having with our Photo Booth to hire in London and the props. The props are always personalised and we can provide you with anything you want
⇒ Personalised Props. The props are special as they help add so much fun to your photo. Imagine the photo above with no props? It just would not be the same would it?
⇒ Want something different? As with all our services, just ask us and we will do our best to give you exactly what you want. If we do not have it , we will get it if we can! We always try our best to give you the perfect package.